IBMing,
Reeling back to New Employee Orientation, I was there in J.W. Marriot for the commencement ceremony of us, 2008 new IBM representatives.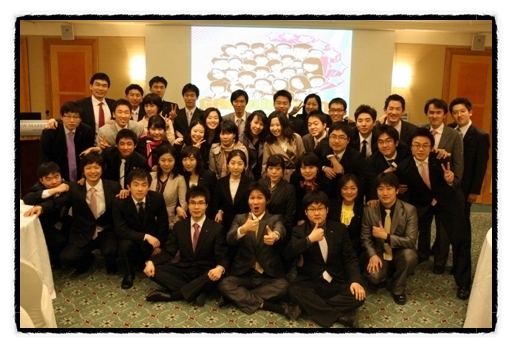 Being one of IBMers is a brilliant thing. For all the course of time in IBM, I have it all that I eagerly have wanted. I am learning leadership role at the front-end, that's what I value most as I am in a disnasaur size of organization. I am internalizing management skills on radical terms and points. And I am programming life long challenge of knowlege into my both sides of hemisphere, state of art technology. That's what I had been sepreated faraway for more than twenty years, for the sake of foreign language study.
But now I belive, I am approaching to the other optimistic end of threshold. The new dymanic of life is opening up. In a say, I find technology fascinating. All in all, technology always changes. Technology spreads broad range of impact on our society. And from my view, InformationTechnology itself is the infrastructural engine for better connected, less distanced, more communicated, less prejudiced, more surprised, less bored globe. These points demonstrate less than a piece of atom size philosophy fromMy Model of World.
I believe,more communications summon better understanding of each other.I believe,many people are uncertainty freak. So they need quality of accurate information whenever they need.I believe,as many number of people as uncertainty freaks are simultaneously certainty freaks. They need variety. Few things will touch us without variety and diversity. I belive,infrastructure of the information technology is the bottom line engine for the progress of our society andI believe,it will end to contribute for holistical open of our heart.
One bind of world is possible through this. That's what I belive.
And I belive, IBMing is a brain teasingly clever starting point, for my Dream.